Ad-Tech Coating Solutions - Industrial Coating & Finishing Services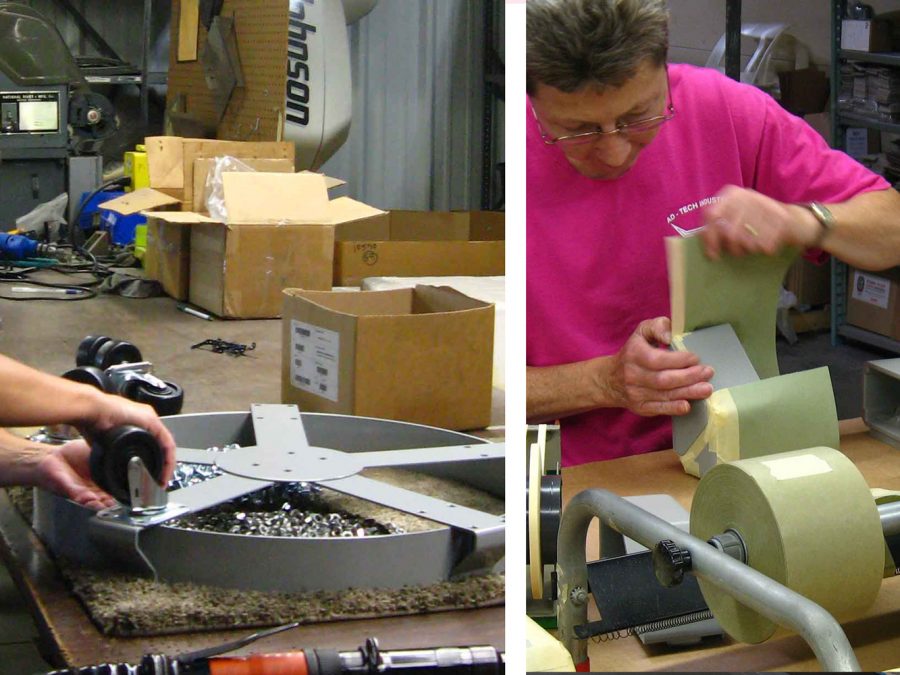 Custom Assembly & Masking
Custom Assembly: We will gladly do any assembly work required on parts that we have painted in our 45,000 square foot custom assembly area.
We offer your choice of hand, pneumatic or electric tool assembly.
After the parts have been assembled to your specifications, you can choose to have them custom packaged and shipped directly to their destination.
Masking: Whether you need a part to go through multiple paint runs for a multi-toned effect, or just need some areas left uncoated, our team of masking experts has you covered!
We can custom mask any number of parts to meet your exact specifications.