Ad-Tech Coating Solutions - Industrial Coating & Finishing Services
Pickup and Delivery Near Watertown WI
Ad-Tech offers Pickup and Delivery Near Watertown WI, Milwaukee Metro and the surrounding areas. Contact us to see if your location is within our service area.
Of course you are always welcome to have your parts ship to us or deliver them yourself. Just contact our sales team and schedule a day and time.
Save Time, Have Ad-Tech Do The Driving For You
Fast and Easy
Dock or ground level capable
All part quantities considered
Small or large parts
Daily, weekly, monthly pickup options available
Ask about our Onsite Trailer service
Very cost effective solution
Longer distances can be arranged by simply giving us a call at 920.262.0302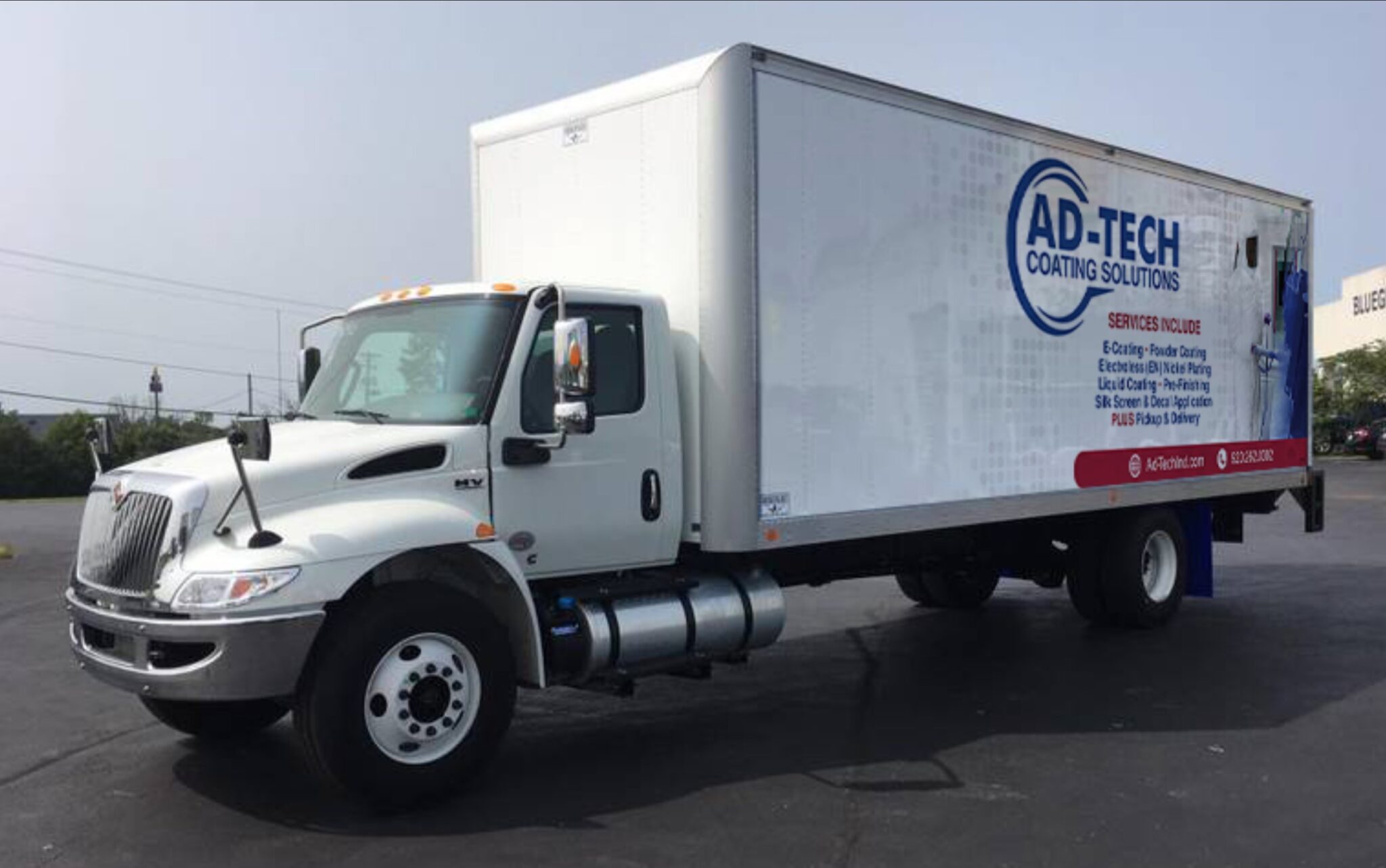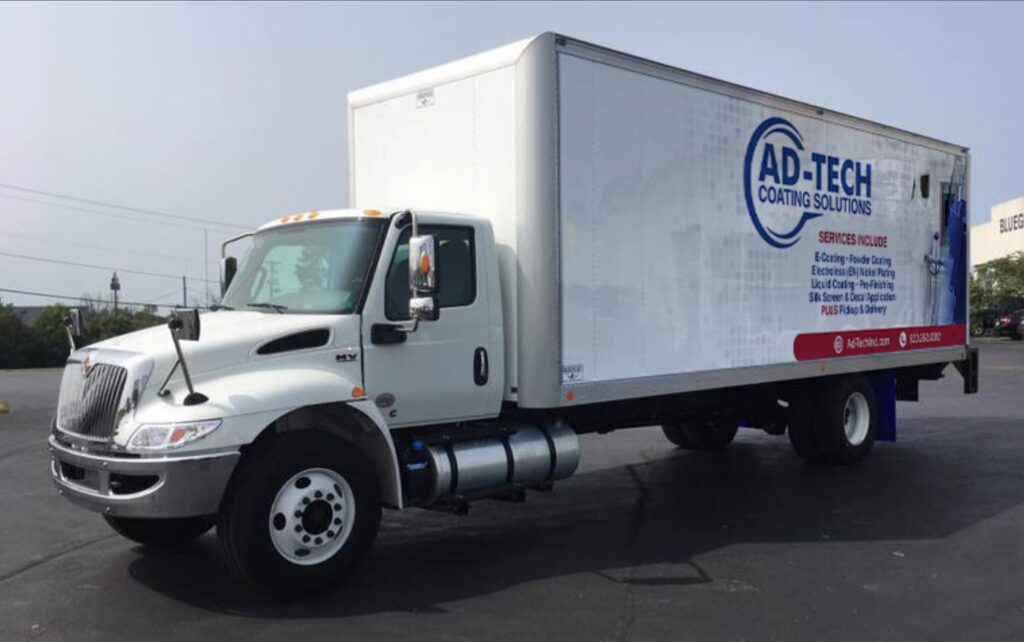 Ad-Tech owns and operates its own fleet of trucks to ensure consistent on-time service for our customers. Our drivers are friendly, professional and ready to assist in safely transporting your parts. We have the ability to pick-up and deliver parts as required through our Shipping/Receiving Department. They schedule customer parts pickup and delivery near Watertown WI everyday. You'll recognize our trucks on the road by the distinctive white body and colorful graphics.
This department is also responsible for carefully inspecting your palletized and boxed parts to ensure parts are delivered to you the same way they came off our lines.
We also have several loading docks where parts can be dropped off and picked up. Please call ahead for dock assignment.