Ad-Tech Coating Solutions - Industrial Coating & Finishing Services
The Ad-Tech quality control team cares about the quality of your parts just as much as you do. Therefore, we keep a wide range of testing equipment in house to ensure that your finished product will look great and withstand the conditions it will be subject to.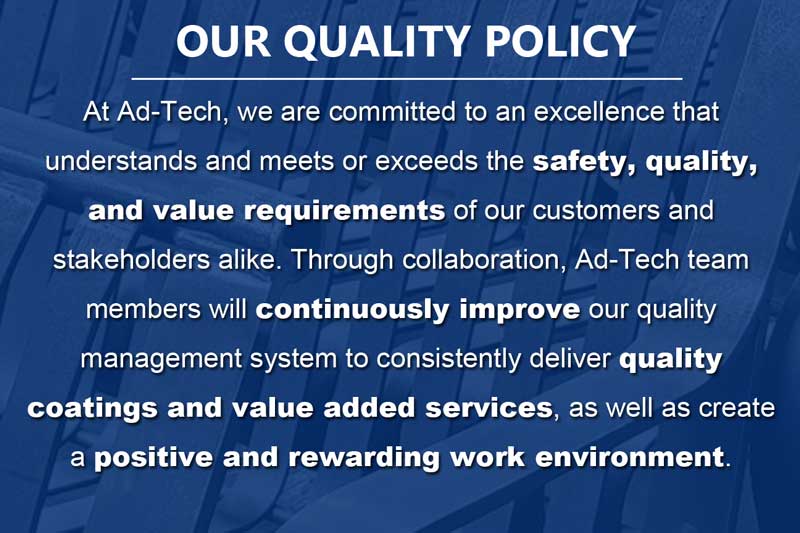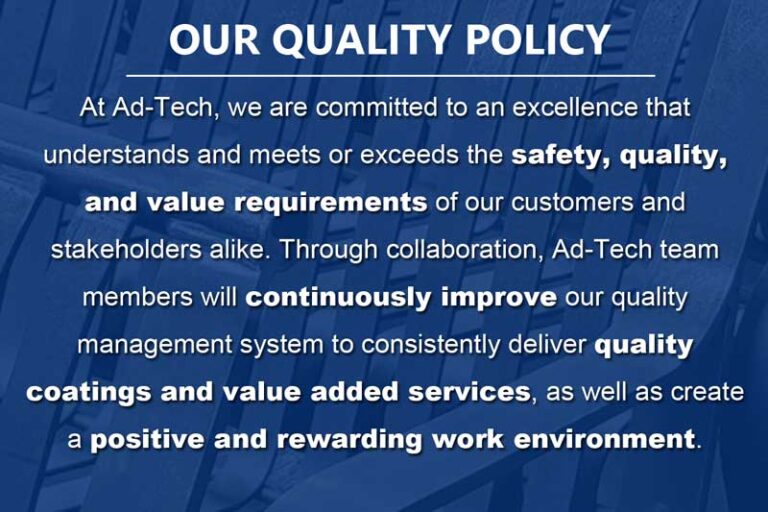 At Ad-Tech, we are committed to an excellence that understands and meets or exceeds the safety, quality, and value requirements of our customers and stakeholders alike. Through collaboration, Ad-Tech team members will continuously improve our quality management system to consistently deliver quality coatings and value added services, as well as create a positive and rewarding work environment.