Ad-Tech Coating Solutions - Industrial Coating & Finishing Services
Our Facility in Watertown Wisconsin
To date, our facility is a 225,000 square foot state-of-the-art facility, on 12.91 acres of land in Watertown, Wisconsin, a long way from our beginning back in 1978. Built to meet our customers' needs now and into the future, with room to expand.
Our facility offers: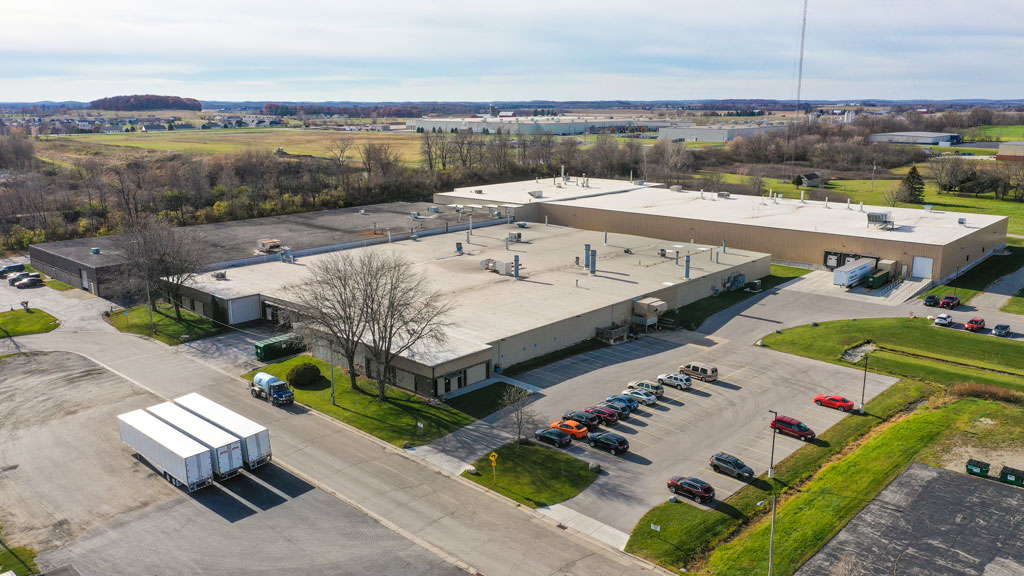 At Ad-Tech, we understand the importance of a clean and organized work area and take pride in the maintenance and cleanliness of our facilities. We make the extra effort to keep our workspaces neat in order to ensure an efficient work environment and the output of quality finished products for our customers.
Commercial Drivers please note the appropriate dock for pickups or deliveries based on the type of coatings. If you are unsure of the correct dock door please call 920-262-0302 and ask for Shipping/Receiving.
Customer Pickup/Delivery is located on the East side of the building.
Main Office Entrance is located on the East side of the Building. Please use this door for all other visits.
Monday – Thursday 7:00 AM – 4:00 PM
Friday 7:00 PM – 3:00 PM
We Care About the Environment
Not only are we committed to our customers, but to the environment as well. We are a highly responsible consumer effectively following all City, State and Federal regulations.
We hold ourselves accountable for keeping pace with environmental matters and we ensure our customers that the services we provide will always be available to them while meeting or exceeding industry standards.
We're concerned about the well-being of our environment, which is why we make certain that the by-products of our coating processes are being disposed of in an environmentally-friendly way.
All of the solvents and paints that are not used on part runs are recycled.
In addition, all of our coatings are ROHS (Restriction of Hazardous Substances), ELV (End of Life Vehicle), VOC (Volatile Organic Compounds) and HAP (Hazardous Air Pollutants) compliant.