Ad-Tech Coating Solutions - Industrial Coating & Finishing Services


Powder Coating Services Near Me
At Ad-Tech Coating Solutions, we offer durable industrial powder coating services near you in Watertown and Milwaukee, Wisconsin.  Our powder coating systems are an environmentally friendly finishing process using biodegradable pretreatment chemistries along with V.O.C and H.A.P free coatings that provide a highly durable, corrosion-resistant finish to all ferrous and non-ferrous metals.
Flexibility in Industrial Powder Coating Services in Wisconsin
Performance powder coating services are your best option in any application where corrosion resistance and aesthetics are critical. The RO water used in our powder coating pretreatment process provides an excellent foundation for a superior corrosion resistant paint finish.
Our powder coating services are flexible. We'll accommodate your needs to create the product that you envision. This includes painting and color matching to your specifications, including your choice of color and type of paint, such as:
Epoxy
Epoxy polyester hybrid
Polyurethane
TGIC polyester
High-temp silicone coatings
If you're unsure what you want, our experts will work with you to create custom specifications for your metal powder coatings. Just sit down with our team and let us know about your powder coating project.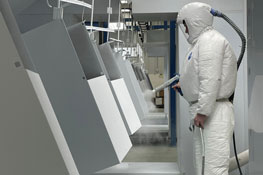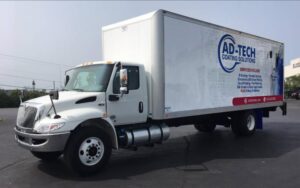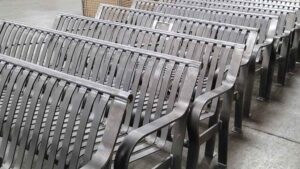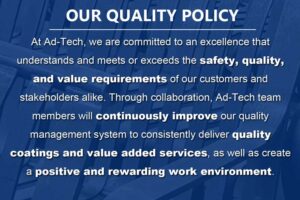 Our Powder Coating Facilities
Ad-Tech Coating Solutions has created a powder coating facility that lets us work on multiple projects simultaneously. We are able to use many different types of materials, thanks to our state-of-the-art application process.
With over 4,300 feet of conveyor across four lines, our powder coating facility can finish parts up to 13 feet long. Each line in our facility has its own features:
1,000 feet of conveyor
7-stage Multi-Metal Iron Phosphate Pretreatment with laser scale removal
Max part sizes: 48" high x 30" wide x 8' long or 48" high x 12" wide x 10' long
1,300 feet of conveyor
7-stage Multi-Metal Iron Phosphate Pretreatment with laser scale removal
Max part sizes: 48" high x 30" wide x 8' long or 48" high x 2" wide x 123" long
The cure oven has the capability to cure 2-inch-thick steel
850 feet of conveyor
5 stage Multi-Metal Phosphate Pretreatment
Max part size 48" high x 30″ wide x 8′ long
1,200 feet of conveyor
8 stage Multi-Metal Pretreatment with advanced Zirconium and laser scale removal
Max part sizes: 54" high x 32″ wide x 8′ long or 54" high x 12" wide x 13' long
System designed for enhanced adhesion to aluminum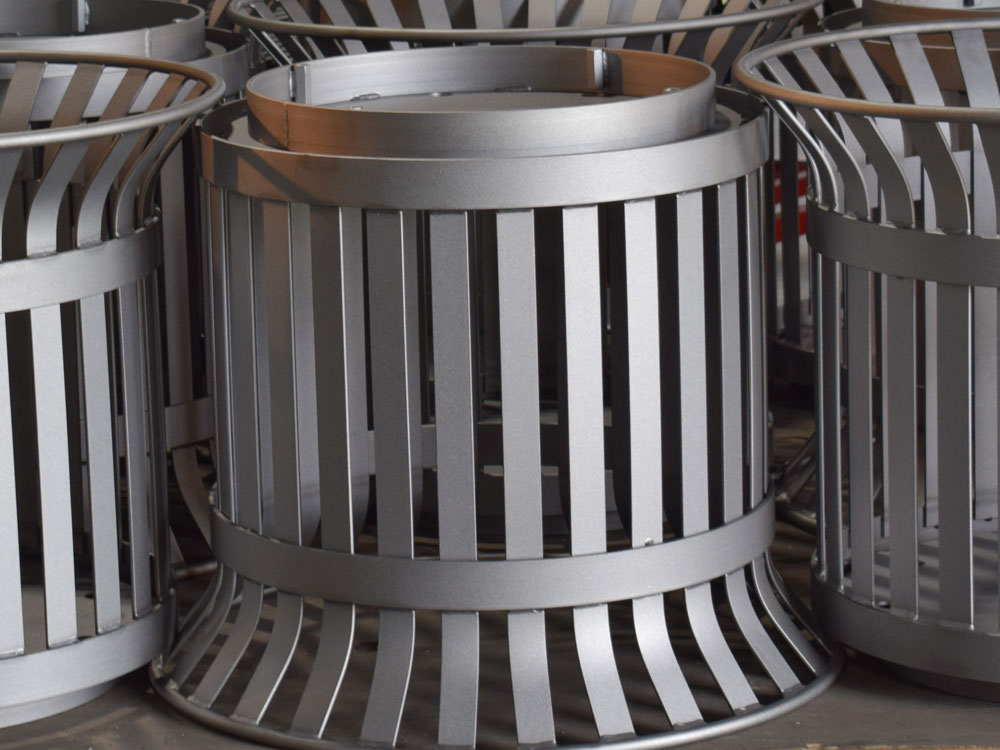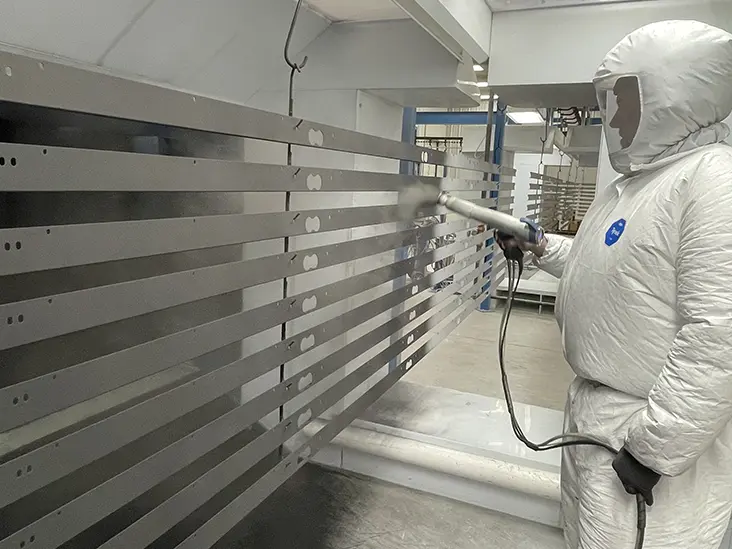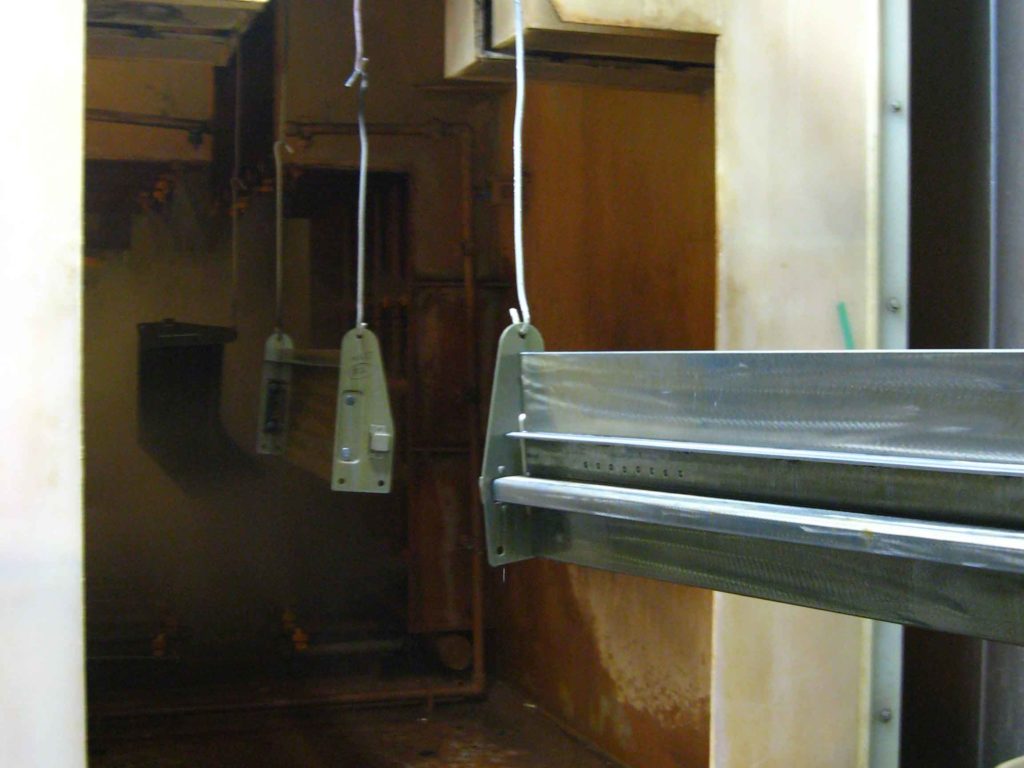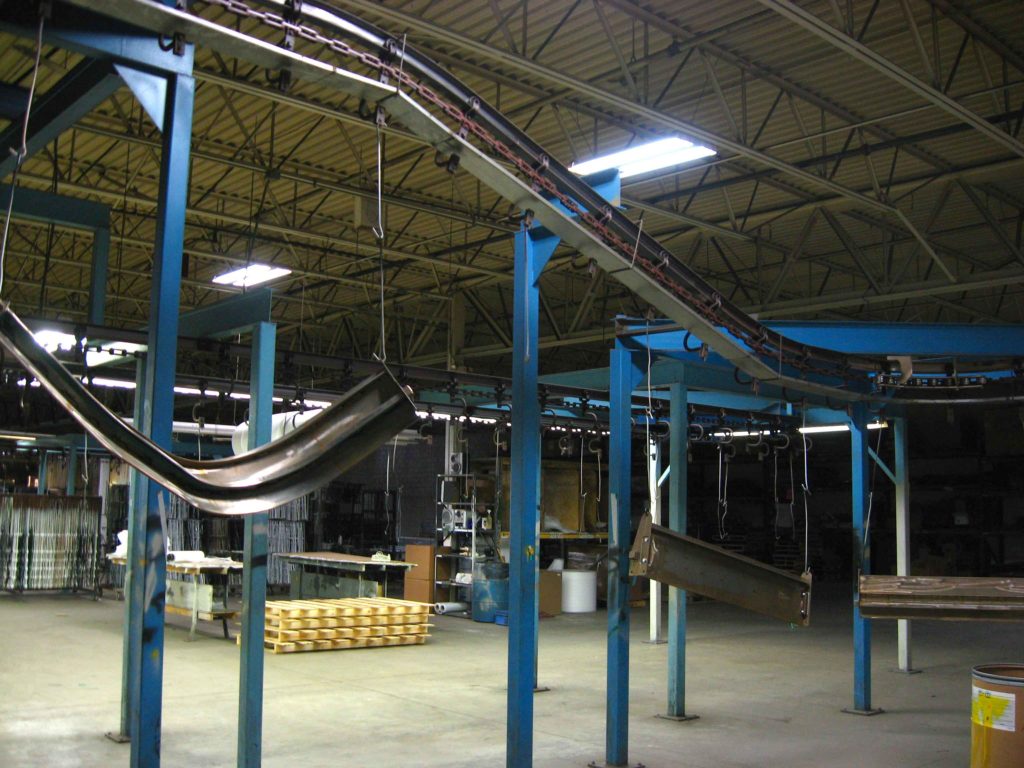 Schedule Powder Coating Services Near You Today
If you need powder coating services near Watertown or Milwaukee, WI, Ad-Tech Coating Solutions can get the job done. As one of the best powder coating companies in Wisconsin, each of the finishes on your products will look good and perform well with impressive quality, durability, and corrosion resistance.
Contact us to request a quote or learn more about our powder coating services today.
Powder Coating Services You Can Trust And Rely On
You demand higher quality and durability from your products and expect these products to perform well with finishes that look good and resist corrosion for a very long time. That is what the team at Ad-Tech will deliver. Reach out to us for powder coating solutions or any other coating services in Milwaukee.